What are the real differences?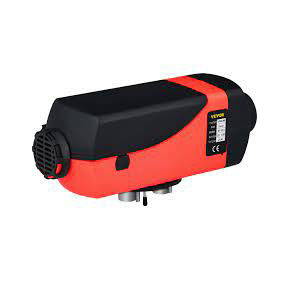 General
Low cost diesel heater
Imported from China
Supplied by a list of NZ resellers
Based in Esslingen am Neckar, Germany, the Eberspächer Group is a renownedenterprise operating globally as a prominent automotive supplier.
They stand among the world's top developers and purveyors of diesel heaters.
HEATPORT is a proud advocate for Eberspächer's heating units, endorsing them for demanding installations that necessitate robust performance in challenging applications. For the Airtronic D2 and D4 models, HEATPORT offers post-warranty support and services.
Situated in the heart of New Zealand, HEATPORT stands as the singular company that assembles both installation kits and core heating units directly on Kiwi soil. In fact, based on our investigations, we're possibly the first in Australasia to do so. Our expansive 500-square-metre facility near Cheviot, North Canterbury, acts as our nerve center for production, servicing, installation and distribution.
We believe in the promise of local quality. While we import individual sub-components for our heaters, many specialized parts are crafted right here in New Zealand. This approach ensures unparalleled quality control. Rather than seeking out the cheapest options, we prioritize suppliers and manufacturers who meet our exacting standards. By collaborating closely with these factories, we're able to custom-tailor many components, amplifying the overall quality and functionality of our products. This commitment to detail means our customers receive products with longevity and performance unmatched by the generic, low-cost diesel heaters available elsewhere in NZ.
Of course, product quality is just the beginning. We understand the significance of a trustworthy supply chain. If issues arise or if assistance is needed, our clients and commercial resellers can rely on our vast stock of spare parts and accessories, the largest in New Zealand for this product line. Our expertise, paired with our service and installation facility, allows us to offer both warranty and post-warranty services, all while maintaining reasonable pricing.
Regrettably, many heaters in NZ, whether they're lesser-known imports from China or even renowned German brands, suffer from spare parts scarcity. Several of these brands, represented only by a few resellers or e-shops, carry limited stock, leading to long waits and inflated prices. In contrast, HEATPORT ensures affordable and prompt replacements, making maintenance economically sensible.
We're not in the game to rival low-priced Chinese exports. Our mission is to elevate the New Zealand market's heating solutions by offering quality, value, and unmatched post-sale support. This includes catering to those who've opted for products from renowned brands like Webasto and Eberspächer. Our dedication to continuous improvement has seen us match, and even surpass, the quality of European counterparts in some components. By addressing numerous minute details, we've uplifted our product's overall standard. As we journey forward, our focus remains on enhancing our products' user experience, reliability, and installation efficiency.
The term "Chinese Diesel Heater" has gained traction globally as a colloquial reference to cost-effective replicas of the original Airtronic D2/D4 model, a creation hailing from Esslingen, Germany, by Eberspächer. Generally, the price tag reflects the component's quality, which in turn dictates the product's overall reliability, lifespan, and safety. This bracket encompasses non-branded or branded models sourced from international sellers, including those that undergo rebranding by local NZ distributors and e-retailers.
Although some NZ vendors assert that their products are "Assembled in NZ", this often only pertains to the compilation of installation materials provided in the kit. The primary heating unit remains constructed overseas, potentially leading these businesses to convey skewed perceptions to NZ shoppers.
Contrasting these with elite brands reveals significant disparities. The appealing price tags of these heaters result from compromises at the manufacturing stage, primarily in component choice and reduced assembly and quality control standards. This approach doesn't just diminish product quality but can drastically shorten its lifespan and can affect the safety – an aspect not captured in visuals. The adage, "You get what you pay for," holds true in this domain, as it does across industries.